08.09.2015.
Partijski funkcioner i Džentlmen

Partijski funkcioner i Džentlmen
Partijski funkcioner upita Džentlmena koji je gledao svoja posla:
"Koliko ćete platiti da vas evidentiramo kao kandidata za neku funkciju?"
"Ništa", odgovori Džentlmen.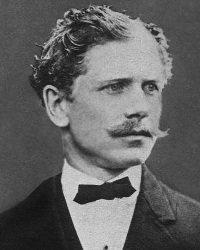 "Ali, svakako ćete nešto priložiti za kampanju koja će pomoći vaš izbor?" upita Partijski funkcioner, namigujući.
"A, ne," reče Džentlmen ozbiljno. "Ako narod želi da radim za njega, mora me uzeti bez podstrekavanja. Meni je dobro i bez funkcije."
"Ali, " i dalje će Partijski funkcioner, "izbor je nešto što se samo poželeti može. Velika je čast služiti narodu."
"Ako je služenje velika čast," reče Džentlmen, "ne pristoji se da tu čast tražim. A ako bih je dobio svojim zalaganjem, to ne bi bila nikakva čast."
"Pa dobro," navaljivaše Partijski funkcioner, "nadam se da ćete bar prihvatiti našu platformu."
Džentlmen odgovori: "Teško je verovati da su njeni autori izrazili moje poglede a da me nisu ništa pitali. Kada bih je prihvatio ne odobravajući je, bio bih lažov."
"Vi ste odvratan licemer i običan idiot!" viknu Partijski funkcioner.
"Čak ni vaše dobro mišljenje o mojoj podobnosti," odgovori Džentlmen, "neće me ubediti".
*****
The Party Manager and the Gentleman
A PARTY Manager said to a Gentleman whom he saw minding his own business:
"How much will you pay for a nomination to office?"
"Nothing," the Gentleman replied.
"But you will contribute something to the campaign fund to assist in your election, will you not?" asked the Party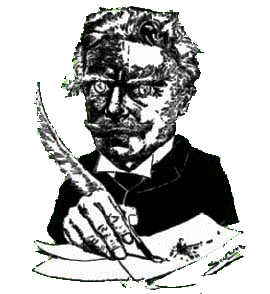 Manager, winking.
"Oh, no," said the Gentleman, gravely. "If the people wish me to work for them, they must hire me without solicitation. I am very comfortable without office."
"But," urged the Party Manager, "an election is a thing to be desired. It is a high honour to be a servant of the people."
"If servitude is a high honour," the Gentleman said, "it would be indecent for me to seek it; and if obtained by my own exertion it would be no honour."
"Well," persisted the Party Manager, "you will at least, I hope, indorse the party platform."
The Gentleman replied: "It is improbable that its authors have accurately expressed my views without consulting me; and if I indorsed their work without approving it I should be a liar."
"You are a detestable hypocrite and an idiot!" shouted the Party Manager.
"Even your good opinion of my fitness," replied the Gentleman, "shall not persuade me.
*****
Embrouz Birs: 12 fantastičnh priča (Fantastic Fables)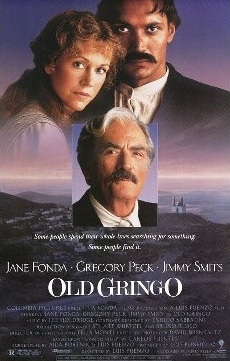 Ambrose Bierce, 1842--1914?, američki novinar, novinski urednik, pisac kratkih priča, satiričar, basnopisac. Nadimak mu je bio Bitter Bierce (Gorki Birs), a poznat je bio po svojoj, često ponavljanoj, izreci: Nothing matters (Ništa nije važno/Ništa ne znači).
Učestvovao je u američkom građanskom ratu. Bio je pod uticajem Edgara Alana Poa (Edgar Allan Poe), autor je izvrsnih novela iz građanskog rata. Odlikuje ga lucidno zapažanje, gorka ironija, sardonički humor i naklonost ka efektima užasa.
Dela: Tales of Soldiers and Civilians (1891), Can Such Things Be? (1893), Cobwebs from an Empty Skull (1874), The Monk and the Hangman's Daughter (1892), The Devil's Dictionary (1911), Fantastic Fables (1899) i druga. Zbirka njegovih pesama objavljena je tek 1980. godine (!).
Prema njegovim delima snimljena su tri filma, a Gregori Pek (Gregory Peck) je svojevremeno maestralno odigrao njegov lik u filmu Old Gringo (Stari Gringo, 1989).
Trag mu se pre stotinu i jednu godina zameo u ratu u Meksiku, u kom je učestvovao na strani Panča Vile (Pancho Villa); poslednji put je viđen kod Čihuahue (Chihuahua).